Pollution of the Piha Lagoon has been a problem for YEARS !!   The Piha R&R has been working hard with Auckland Council and the Waitakere Ranges Local Board to get this fixed, with only minor success.
The Herald has now done a item in their January 5th edition which, in part, appears below.
At the Piha R&R AGM, Sunday 11th, 7:30 pm at Barnett Hall, EcoMatters Tust CEO, Damon Birchfield, will address the work they are undertaking on behalf of Auckland Council to remedy suspect septic systems in the area.
TV1 an TV3 have also done news items following on from the Herald article.  Since the early 1990's the Waitakere City and now the Auckland City council have been "investigating," testing and writing reports on this issue.  Auckland Council is currently undertaking a feasibility Study on the issue !!  The Piha R&R position is, " enough testing and reports!  Let's have some positive action."  Perhaps this publicity will assist in  getting the needed action.  We thank the Waitakere Ranges Local Board for their support of the Piha R&R on this issue which also affects other West Coast beaches.
Piha swimming lagoon made unsafe by human waste leaking from settlement's baches.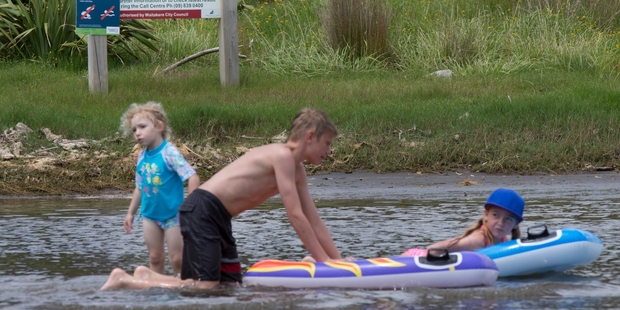 A public health warning has been issued for a picturesque West Auckland lagoon amid fears the water is contaminated by leaking septic tanks from baches.
Read the full HERALD article HERE